Two SLLL Academics selected for the ARC Kathleen Fitzpatrick Laureate Fellowship Mentoring Scheme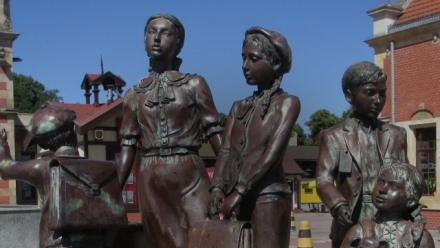 Thursday 13 December 2018
Dr Solene Inceoglu and Dr Ksenia Gnevsheva were selected for the Australian Research Council Kathleen Fitzpatrick Laureate Fellowship Mentoring Scheme which was held 3-7 December 2018
The aim of the scheme is to attract outstanding early career female researchers who have completed their PhDs within the past 10 years in the humanities and the social sciences to an intensive mentoring programme.
The focus of the programme is on research leadership and conducting best practice in research activity. It involved workshops on all aspects of developing a research career: preparation of publications such as articles and books; writing grant applications; developing networking opportunities; honing presentation and public speaking skills; and conducting ethics in research. Participants were involved in presenting their research; commenting and providing feedback on drafts; and exposure to a variety of speakers who would share their own experiences.
Over five days, Dr Inceoglu and Dr Gnevsheva gained insight into these aspects of career advancement and covered the following themes: focusing on issues confronting women researchers; identifying career opportunities; engaging in national and international research environment; managing institutional change and developing time management skills.