The Australian National Dictionary Centre's 2018 Word of the Year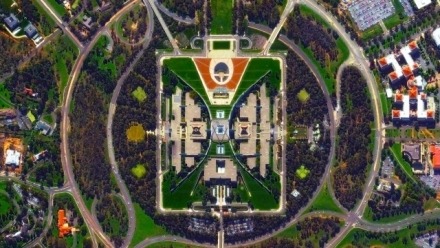 Thursday 13 December 2018
Each year, the Australian National Dictionary Centre looks for the word or expression that best sums up the year. Many events shaped the Australian political, cultural and social landscape this year, and the words on our shortlist reflect some of the events that had an impact through 2018. But we also look for a term that is lexically interesting and Australian.
The Australian National Dictionary Centre's Word of the Year for 2018 is:
Canberra bubble 'the insular environment of federal politics'
The term Canberra bubble, referring to the idea that federal politicians, bureaucracy, and political journalists are obsessed with the goings-on in Canberra (rather than the everyday concerns of Australians), first appeared in 2001.* It increased in use from 2015, and was especially prominent this year. Canberra bubble was used by Prime Minister Scott Morrison to help define his politics and to distance himself from the political turmoil of 2018. In a video released in October, he said 'The Canberra bubble is what happens down here, when people get all caught up with all sorts of gossip and rubbish, and that's probably why most of you switch off any time you hear a politician talk'. (Australian Financial Review, 19 October 2018) However, critics point out that the Prime Minister is very much inside the Canberra bubble.
The term can be compared to the US political slogan drain the swamp, used to invoke the idea of dealing with people who are said to be preoccupied with playing politics rather than dealing with 'real-life' issues. There is some recent evidence of the slogan drain the billabong– an Australian variant – being used by the right wing of Australian politics. In addition, Canberra bubble also fits into a longer history of Canberra-bashing that relates to Canberra as the home of federal parliament and bureaucracy.
Find out more about our Word of the Year, and the short-listed words on the Ozwords blog.