The New Asian City and Aspirational Modernity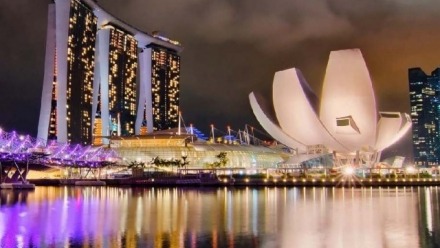 This talk is divided into two parts. In the first, I discuss my 2011 book, The New Asian City: Three-dimensional Fictions of Space and Urban Form, which combines a spatial history of three urban sites—Seoul, Taipei and Singapore— with the perspectives that literature, poetry and film offer. In it, I examine the urban development of "new" spatial technologies primarily from the 1960s-1980s, such as the department store, the high-rise apartment block, the expressway and factory, and how they were perceived, experienced and imagined. In analysing narratives of the rapidly changing built environment, the book rereads the "model" postcolonial development of certain Asia/Pacific countries as a variously contested and creative encounter. Some of the themes I will briefly touch on are: the effects of rapid urban renewal and the corresponding spatial imaginaries of density and verticality; changing gender roles and domestic space arrangements; and the relationship between postcolonial nationalism, authoritarianism and industralizing landscapes.
 In the second part of the talk, I will present on new research that focuses on Singapore. Since its dramatic metamorphosis from British colonial port to gleaming "world class city", the city has become an object of imitative desire for cities around the world, and is actively exporting its urban planning techniques to countries including China, Brazil, the U.A.E. and Rwanda. I consider some of the implications of Singapore's ascendance to position of aspirational city for the global South.
Location
Milgate Room, AD Hope Building 14
Event series