CuSPP Seminar Series 2021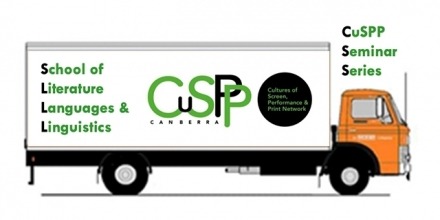 The ANU School of Literature Languages & Linguistics, along with the Cultures of Screen, Perfromace & Print Network present the 2021 CuSPP Seminar Series. Brought to you on the last Thursday of every month at 4:30pm from either the AD Hope Conference room or via ZOOM.
Past events
25 Feb 2021
Dr Neil Ramsey (UNSW, Canberra), From Mode of Production to Hegemonic Regime: War, Wealth, and the Navy in the Early Nineteenth-Century Novel In this paper I...