TRANSLATION MASTERCLASS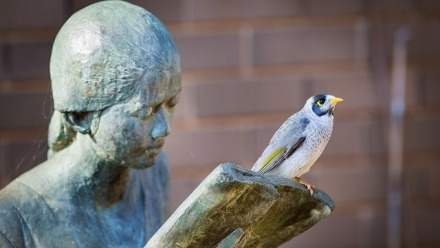 Translating texts and speech Who's speaking to whom?
Traditionally, translators tended to be trained to translate the written word, leaving the spoken word to interpreters. Inevitably the different contexts they worked in developed an entirely different skill set for interpreters and translators. But translators often have to take on the spoken word and this is the case for the translating Internet debates and dialogues, for translating Shakespeare's wide variety of characters, or for translating poems that address their (implied) readers. This forces us to consider who is speaking to whom.
We will explore some radical translation strategies, translating into various dialects of English, but this should only serve to remind us that a significant number of key questions are always in play when we translate texts. And that the translator should be trying to cultivate a sensibility for
>>Constraints: gender, grammar, diminutives, slang and vulgarity
>>And an awareness of Dialect, Sociolect, Idiolect
This should help us move beyond the written-spoken paradigm, to begin to address a central question for all translating: how we translate individual expression within linguistic communities.
James W. Underhill was born in Glasgow in 1967. He is Full Professor and lectures on Literature, Poetics, and Translation at Rouen University in Northern France. He has worked as a full-time translator of French and Czech, and published poems in translation from French and German. Underhill's work on worldview and language focuses on both linguistic constraints at a deeper level, and the essential creative impulse by which individuals stimulate the shared language of the community. He is the author of Humboldt, Worldview, and Language (Edinburgh University Press, 2009), Creating Worldviews: Ideology, Metaphor and Language (Edinburgh University Press, 2011), Ethnolinguistics and Cultural Concepts: Truth, Love, Hate and War (Cambridge University Press, 2012), Voice and Versification in Translating Poems (Ottawa University Press, 2017), and has co-authored with Mariarosaria Gianninoto, 'Migrating Meanings: the people, citizen, individual, & Europe', which will be published early in 2019 (Edinburgh University Press).