Classics: Considering the Critique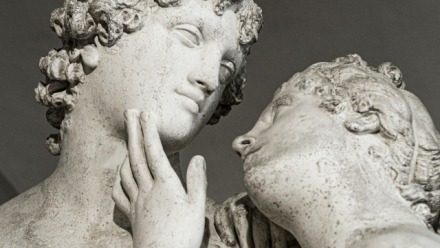 Friends of the ANU Classics Museum invite you to an end of year happy hour and talk Classics: Considering the Critique Presented by Dr Gwendolyn Gray Jamieson
Followed by a special announcement and celebration to honour a generous gift to the Museum by Emeritus Professor Graeme Clarke
This talk will review recent criticisms of Classics and of the closely associated construct of "Western Civilisation", which suggest that Classics is heavily implicated in the promotion of the idea that white western civilisation is superior, thereby relegating nonwhite cultures to "otherness". Radical versions of this critique argue that the discipline is probably too flawed to be salvaged and should be discontinued. The last part of the presentation will look at academic responses and proposals for reforming the discipline.
Gwendolyn Gray Jamieson, AO, studied politics, political theory and public policy at the Australian National University, where she was a Senior Lecturer in the School of Politics and International Relations. Her doctoral thesis examined the development of health systems in two federations: Canada and Australia. She taught and wrote on Australian, Canadian and international health and welfare policies, feminism and public policy and federalism and multilevel governance. She is the author of three books and numerous book chapters, journal, newspaper and online articles. She has served on the ACT Ministerial Advisory Council on Women, is a former President and a life member of the Sexual and Reproductive Health Association, ACT and a former chair of the Australian Women's Health Network. In retirement, she is has returned to an earlier interest in Ancient History and is a member of the voluntary guiding group at the ANU Classics Museum.
Refreshments will be served. The event will be facetoface only (not available online) talk will be followed by a range of special announcements from the Curator.
File attachments
Speakers
Dr Gwendolyn Gray Jamieson, AO