'Like a shield laid on the misty sea – an adventure among the similes of the Odyssey'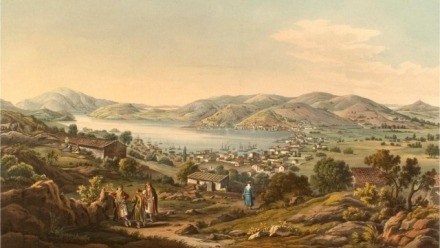 Presented as part of the Centre for Classical Studies Seminar Series
The Centre for Classical Studies warmly invites you to attend the first talk in our Seminar Series for Semester 2. After the talk in the Milgate Room, we shall continue discussion in the ANU Classics Museum over light refreshments.
       Like a shield laid on the misty sea …   Od. 5.281
       (Trans. E. V. Rieu)
Homer's similes have interested listeners and readers since ancient times.  His long similes are renowned
for their enargeia—the vividness and energy of the imagery created in just a few lines.
Similes in the Iliad have been the subject of considerable research. But what about the similes in the
Odyssey?  What is their role in the narrative?
In this Thesis Proposal Review Fiona Manning will discuss her Masters research plan to explore the functions of similes in Homer's Odyssey.
Date & time
Thu 30 Jul 2015, 5.15–6.15pm
Location
Milgate Room 165, A.D. Hope Bldg 14, ANU
Event series