Amanda Lohrey presents the 2021 ASAL Patrons Lecture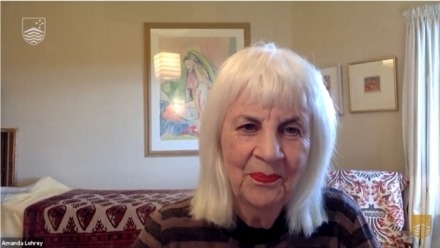 Miles Franklin award-winning writer Amanda Lohrey recently delivered the 2021 ASAL Patrons Lecture, "Grand Designs: writing the domestic dwelling in the novel".
The lecture was presented on 19 November 2021, by The Association for the Study of Australian Literature, Copyright Australia Cultural Fund, and the ANU School of Literature, Languages and Linguistics.
Presenter
Amanda Lohrey is a writer of fiction and nonfiction. Her books include Reading Madame Bovary (winner of two Queensland Literary Awards), Vertigo, Camille's Bread (winner of the ALS Gold Medal and a Victorian Premier's Literary Award), The Reading Group, The Morality of Gentlemen, A Short History of Richard Kline, and The Labyrinth, which won the 2021 Miles Franklin Award. Amanda has taught at various Australian universities, is a regular contributor to Monthly magazine and received the 2012 Patrick White Award. She lives in Tasmania.